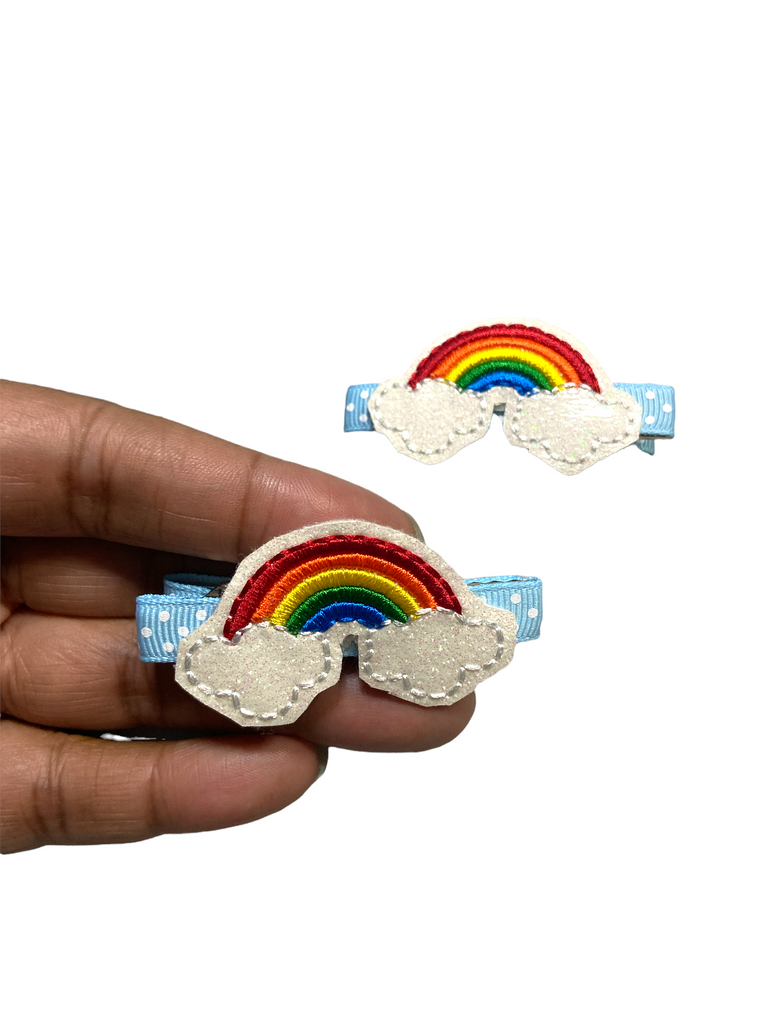 The Enchanted Magnolia
Rainbow Barrette Clips Vinyl I The Enchanted Magnolia
Every little girl love rainbows! This pair of rainbow hair barrette clips are just perfect for your little girls ponytails! You will find these clips to be very versatile during the spring and summer months.
Colorful rainbow felties hand sewn onto grosgrain ribbon and secured to alligator clips or French barrettes of your choice.
There are two lining options:
Partially Lined Clips - ribbon will cover the top of the clip and wrap around the portion that is pinched together to open the clip. The bottom prongs will be left unlined to make it easier to attached and remove from hair. Great for hair that requires hair spray or hair grease/oil.
Fully Lined Clips - ribbon will line the entire clip, leaving no exposed prongs. This clip works well for wearer's with fine or little to no hair, but can make the clip more difficult to slide into place or remove.
PLEASE BE AWARE: Some products may contain small parts, this can pose a choking hazard. Do not leave small children unattended (or sleeping), while they are wearing our accessories.
---
More from this collection